Bungie reveals major changes to Destiny 2's weapon franchises and a ridiculous element in the Exotic primaries
this week This week at Bungie The blog post is a beast — as it usually is when the studio breaks down major weapon changes coming with the new Destiny 2 expansion. There's a lot of ground covered, including an in-depth look at the new gunmaking system, but there are also some major changes to the way guns work in Year 5.
Let's start with a ridiculous increase: all exotic primary weapons get a 40% damage increase to small enemies (for example, weapons with red health bars).
That's going to be a big deal for Grandmaster Nightfalls – currently the hardest content Destiny 2 has to offer, the red bars hit really hard and can take a few good bullets to clear them. Exotic primaries will now be better on the job than their legendary counterparts – guns like the Huckleberry, Vex Mythoclast and Trinity Ghoul will be ridiculous. Depending on how crafting mods change for the meta next season, this could lead to some difficult decisions being made about which weapon slot you get an Exotic – especially now, with the orb generation moving into the armor slot, there's no penalty for playing an Exotic Primary that can't yet Master it with a catalyst.
Legendary weapons are also undergoing a major rework, with the introduction of Origin Attributes, an additional pillar of the franchise determined by the provenance of this weapon. Bungie writes, "Every new or returning weapon in The Witch Queen will have an origin attribute determined by its source in a third attribute column," including all 42 new Legendary weapons and all returning Trials, Iron Banner, and Nightfall weapons. "
The Trials of Osiris theme, for example, is Alacrity, which will grant a rifle +20 reload, +20 stability, +10 aim assist and a +10 scope when you are the last living member of your fire team, or If you work alone – for example in Rumble or Master Lost Sectors.
Nightfall weapons get Stunning Recovery, where an amazing hero partially refills your magazine and triggers instant health regeneration and a short recovery boost.
Depending on the source, a weapon can have multiple origin attributes as well, so you can switch between a lot of other perk columns. For example, the Trials of Osiris weapon will include both the Trials Alacrity theme and the Crucible One Quiet Moment theme, increasing reload speed when exiting combat.
This is a nice and cool change. It's cool because I love the idea of ​​guns having an extra personality. Before sunset (and after that, sunset itself) there was a real problem that new rifles were unlikable because you already had older versions of their original model. A third privilege column, limited to the activity from which you obtained a weapon, can purposefully change that.
There are 14 origin themes that have been added to The Witch Queen and the season starting alongside them, indicating that Bungie is targeting more than just basic activities. We'll likely see themes based on new content, specific seasons, and maybe even raids, which means there's plenty of room for expansion and experimentation in future seasons as well.
It's a deceptive change because, effectively, it's the softest form of sunset (neglecting ancient weapons by limiting their power or potential), because attributes will not be applied retroactively. A copy of the Nightfall weapon you win next season will have more benefit than the one you earned before The Witch Queen. Much like when Forsaken added weapon mods and disrupted the use of most Year 1 guns, this seems like a more organic way to get players to leave behind some of their roster of gods they've used for over a year.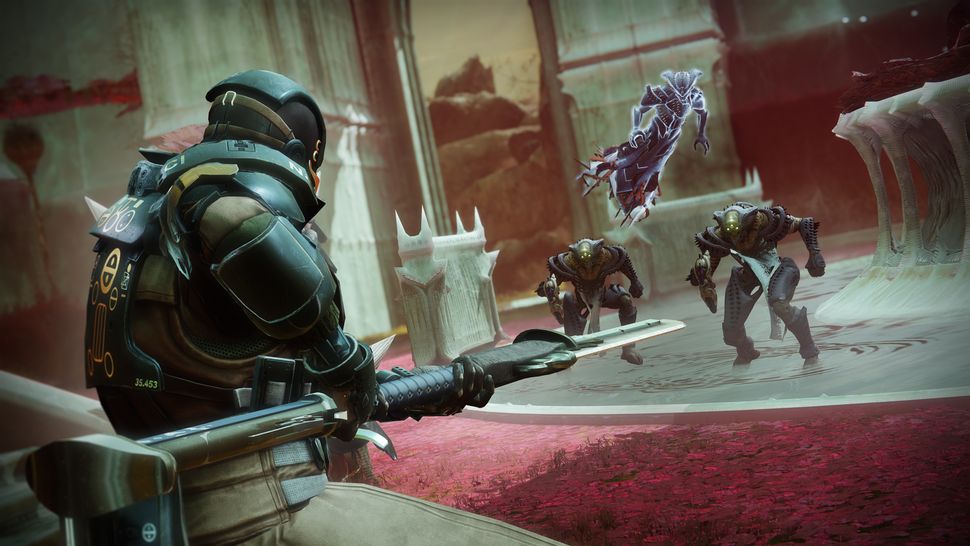 One additional benefit of Origin Traits is the return of the weaponry. The global loot set – those weapons that you earn from engrams that fall from enemies – is replaced with 12 new weapons based on the first year foundry combos, featuring origin attributes specifically associated with their foundry character. Suros pistols, for example, prefer consistency, so the Suros Synergy trait gives extra handling and reduced eyelid after reloading.
Initially only the Suros, Omolon, Häkke, and Veist weapons return, but Bungie teases more to come: "You can expect to see the forges receive new additions each season for the following year of The Witch Queen, with some fun surprises coming later. in the year." Find out: If some of the Black Armory Formation's weapons come back, I'll lose the bullshit.
It's also possible that these origin traits are the missing piece of the puzzle that was announced when Bungie revealed plans to transition the Orb generation from elaborate weapons to armor mods two weeks ago. Bungie has talked before about weapons having an "extra budget," and that "bad things happen" when a weapon has a lot of perks. Creating an orb counts toward this franchise budget, so changing how it works frees up the budget for these new features. This, of course, does not solve the problem of the community with the previous announcement: basically that the area of ​​u200bu200bthe armor adjustment is already high, especially in the helmet slot where the ammo finder and targeting adjustments are already located.
TWAB also reveals that, from now on, kill trackers will be standard on all weapons – so the only benefit to mastering a weapon going forward is the small statistical power it offers. "We don't have specific plans to make changes to Masterworking at this point, but we will revisit them later," Bungie says.
Bungie's post also details a lot of fan specifics and extinctions for weapons and archetypes – both of which are nose-nosed for being too powerful in PvP mode, for example. In the meantime, Lumina is getting some love, which, along with the global core Exotic, is giving me some ideas for building a mid-tree solar booster next season. There are a lot of small changes to look into and start formulating the theory, so go to Latest TWAB To see the full list.