Naraka: Bladepoint is pretty fun once you escape from the Purgatory Bot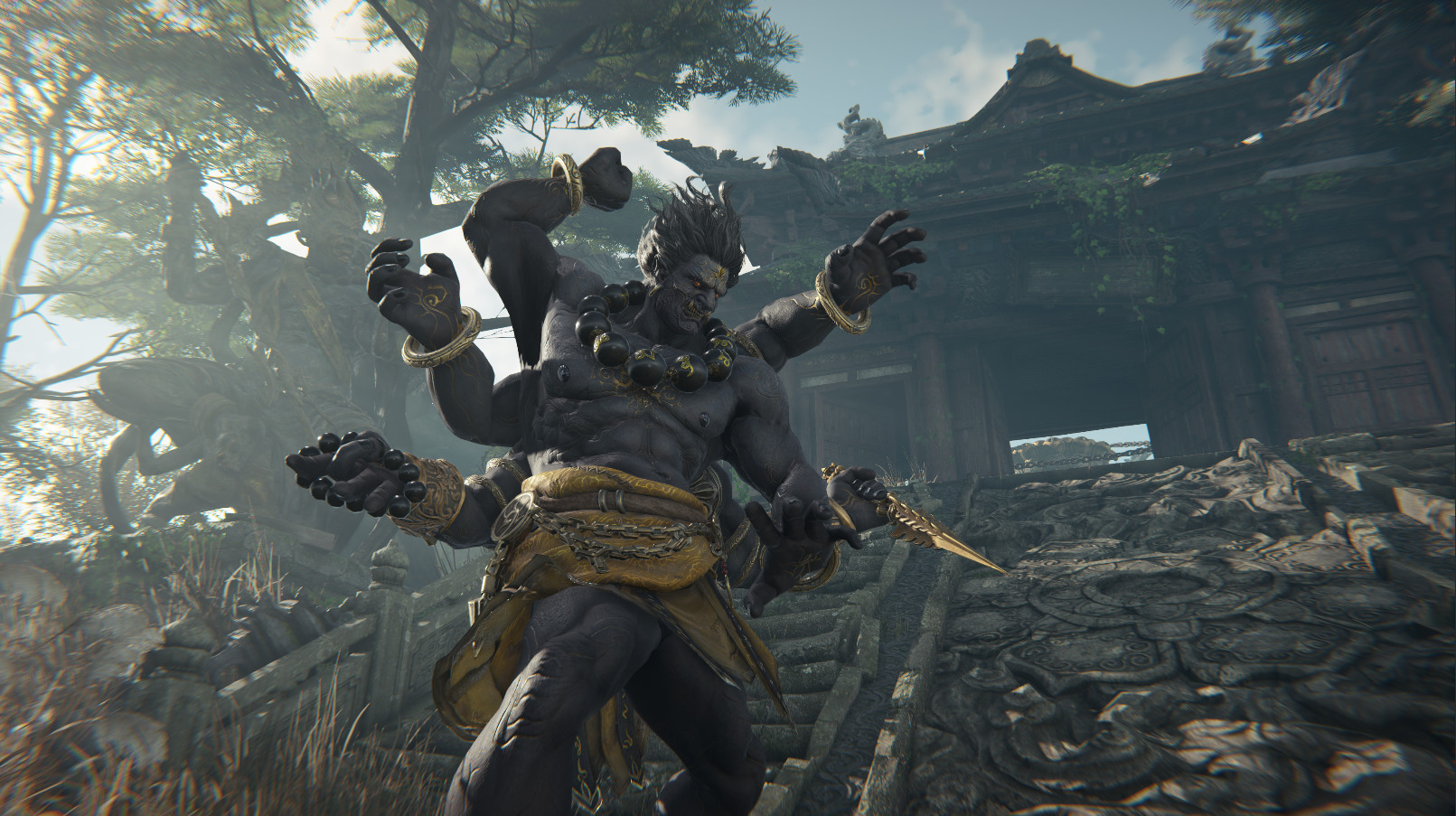 when my Naraka: Bladepoint It was still playtime inside steamEasy 2 hour refund window, I wasn't enjoying it. Battle Royale is a great idea, but I was disappointed with the execution from Hangzhou-based studio 24 Entertainment. Progress and monetization systems seem to take a lot of work to disassemble, English localization is inaccurate, First match against robots Who act more like dust particles that are picked up in air currents than players. It looked really bad.
A few more hours and a heartbreaking second place later, however, my favorite character and I had a greater understanding. For Traveling Monk Tianhai, that was a cultivation reward class in one of the Reckless Progression Systems. For me, the understanding was that Naraka: Bladepoint is a very good video game.
If you haven't tasted it in the beta versions, here's a summary of how Naraka works:
60 single players or 20 teams of three battle each other across a large fantasy map in the standard battle royale format: the shrinking death circle constrains the playing space over time, and the last player or team standing wins.
There are seven characters, including an additional pre-requisite, each with a special ability and max ability, such as short invisibility, healing circle, or in Tianhai's case, the ability to transform into a giant.
Outside of abilities, players start with nothing and must scavenge for weapons, armor, stats upgrades, and consumables.
There are similar and varied weapons of different rarity, including bows, rifles, katanas, hand-held cannons, great swords and spears.
Combat battles consist of quick combos that are performed using the left and right mouse buttons, charging attacks and challenging counters. Never mind, and not a lot of time to think.
Everyone has a grappling hook (the straight line from point A to point B, not the swinging Spider-Man kind), and even without it, climbing trees and vertical surfaces is easy. You're like an Assassin's Creed character with four times your upper body strength and no fall damage. It makes reasonable comparisons to the Crouching Tiger, the Hidden Dragon.
It's a lot to get used to. I didn't enjoy Naraka when he confronted me with bots – not telling you they would in your first game, annoyingly – but I didn't immediately enjoy playing it against other people either. After some leisurely searches, my crew and I were ambushed and killed in a whirlwind of particle effects and the whole thing seemed pointless.
I started having fun as soon as I got a feel for the basic strategy. At first I downplayed the importance of looting. Without a good armor, it only takes a few hits to kill you, and if you're not looking for epic gear and stat upgrades and keep fixing everything, you'll lose battles. it's not Equestrian 2 Where a naked man with a fish can kill a knight. And forget about trying to win unequal battles, unless your fighting skills are top-notch. I've learned to be smart and only go for the kill when I'm faced with an over-spreading enemy. In triads, sticking together is essential, because if one player is ambushed by more than one, they likely won't survive.
In a sense, Naraka just got me thinking about how much fun a battle royale would be with Chivalry 2 fighting. I prefer the slower, heavier fighting style over the Naraka flavor of the supersonic combination, although I'll probably gain a taste for it over time. What I really enjoy about Naraka right now is the freedom of movement, the nice arrow shots, and how unrestrained I feel in her world. It's a competitive and exciting game, but games like PUBG have been replaced by silent looting, gently ground-to-bottom walks with carefree zip and sudden sword fights when someone jumps at you from the top of a tree.
Healing is very easy in Naraka, and the focus on movement means there are plenty of ways to get in and out of combat. It is not uncommon for everyone involved in the skirmish to retreat at the same time, making the entire confrontation seem pointless hilarious. I really love that you are the anime killer who watches the heroes run into the hills after a failed murder attempt.
In a single match, another player and I were playing as Tianhai, and when it looked like he was about to win the fight, I stepped forward and transformed into the Tianhai Giant form, after which he stepped forward and turned into a Giant as well, We stomped in vain and hit each other like giants before we realized that The circle was closing in on us. He ran, and then I ran, and two giants with four arms trampled into the woods, looking ridiculous.
I enjoy silly and frivolous interactions like this, which are a far cry from shooting each other's ears. It reminded me of how easy it really is to explore the genre. It exploded so fast and hard in 2017 that there was already royal fatigue by 2018, but it's not like we've come up with every great way to put a lot of people on a big map and have them fight each other.
I'm miles away from being able to make a final verdict on Naraka: Bladepoint. Whether it will continue the fun for another 10 or 100 hours, I'm not sure, and I still need to investigate Byzantine progress and monetization. If you're really interested in character customization, though, one amazing feature is a detailed face customization system that lets you, apart from all unlockable clothing and gear, make subtle changes to each character's cup, or abuse the sliders so everyone looks Like Shrek after a severe allergic attack. great things.
We'll have a full review of Naraka: Bladepoint soon. it's a on Steam Now for $20.