Dying Light's dark fantasy Hellraid DLC now comes with a story mode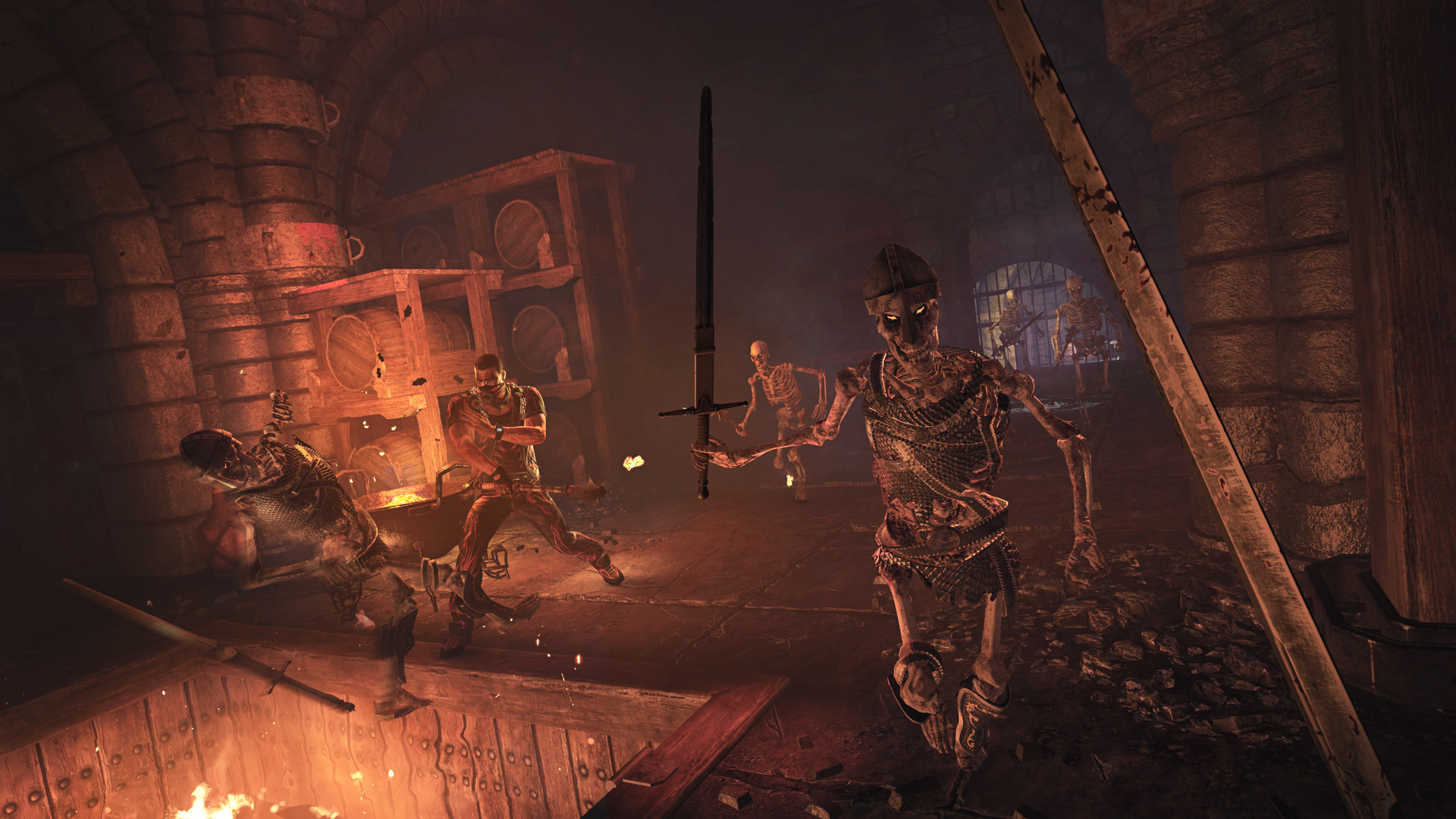 forget death light 2 For a moment, if you will, and we're checking back with its 2015 predecessor. Techland's debut zombie parkour has received constant updates since its launch, to the point where the latest update added an all-new story mode to the episodic expansion of fantasy dungeons, hell.
We are far from Harran, survivors.
released last August, Death Light: Hellraid Completely ditch the zombie urban nightmare of the Dying Light base for a pulp fictional story that could have been pulled straight from The Elder Scrolls – all dungeons, swords, skeletons and dark wizards. While it was playable in Raid Mode so far, today sees the arrival of a new story mode, The Prisoner.
The new, more guided mode comes with three new missions (playable solo or co-op), two new weapons (a two-handed bow and hammer), a new enemy and new locations. It also upgrades the expansion's lighting systems and more environmental sounds to make the actions even scarier.
Granted, Hellraid didn't seem to have been too much on its release. DLC reviews steadily appear in the "mostly negative," citing recurring and not-so-fun challenges in the corridors and rooms themselves. But Hellraid struggles even predates its status as a Dying Light DLC – with initially expanding as a Dead Island mod before it was even released as a Dying Light DLC. Weave in his own game.
Perhaps the story mode and some new tools will help break up the monotony of Hellraid. But it seems that downloadable content is best treated for what it is – a long-awaited attempt to get a dungeon diver out the door and out of his mind.
Still, there's always that part to look forward to. distance Announcing the match too earlyLooks like we'll see more Dying Light 2 before its new release date in December 7.