Another 2021 Haunted PS1 Demo Disc is 147 percent haunted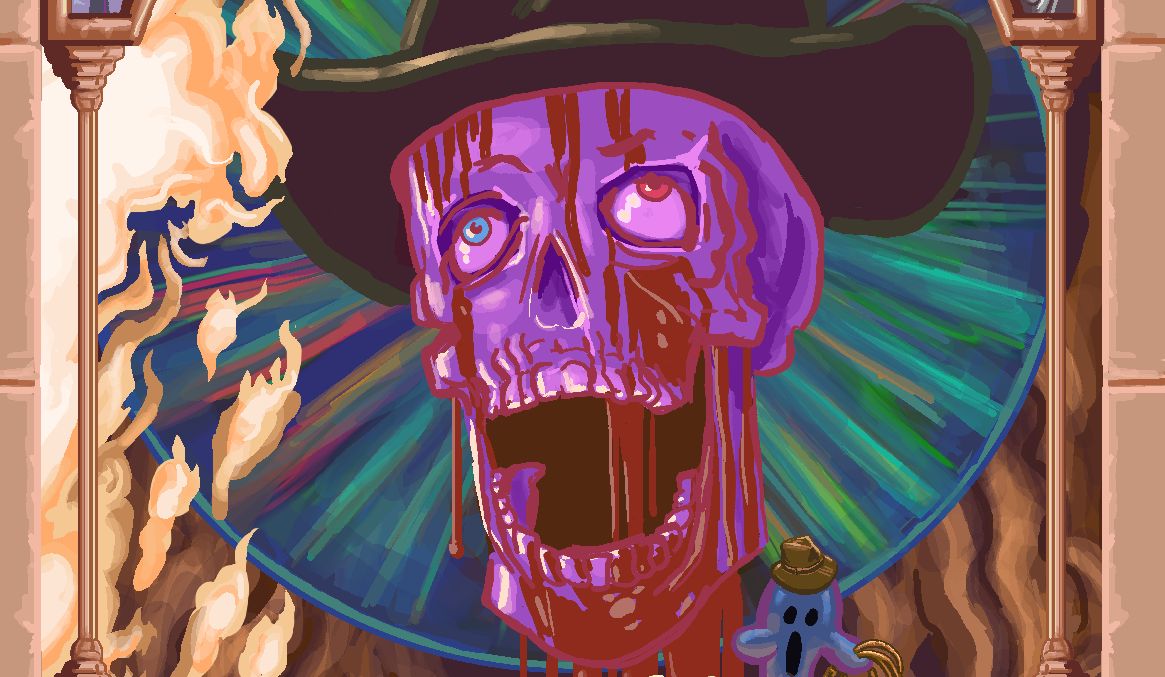 I don't know if you've heard however The game offers are back, baby. Last year, the independent developer scene Scary games with PlayStation era graphics Put together a free selection of 17 sinister anomalies called Haunted PS1 demo disc. Its creators return from the Land of Wobbling Textures and Giant Polygons with a sequel, the PS1 haunted 2021 demo disc, Which will contain 25 demos of upcoming retro games with low-res art.
As in last year, it won't be a real physical disk, but instead, a set of executable files for Windows is accessed via a launcher with a user interface reminiscent of antiquity. Among the additions to this year is Agony of a Dying MMO, "A narrative horror game that takes place in the final hours of an online multiplayer game before its servers are permanently closed," The Lunar Effect, a fixed-camera horror game in Resident Evil / Silent Hill / Alone in the Dark style where you have to solve puzzles to escape the mansion, and tmOD, "a curse / demake love letter on classic gmod and hl2 mod scene".
The skeleton I suppose is in charge of things isn't very strict about definitions, as the FAQ demonstrates, saying, "Not every game has to be 3D or have the visual quirks of any particular device. Likewise we do not require the games to have a horror theme. Strict, instead it could be airy, have a slight annoying twist or even feel like it from the era that we can't resist their love and desire in the group. "
Although it was planned for a release on March 24th, the 2021 haunted PS1 disc beta was as well I was late for a day "For the welfare of our developers".
It will include playable demos from these 25 games:
[ECHOSTASIS]By ENIGMA
The agony of a dying MMO, by Salem Hughes
Cry, by Quinn K.
Apolysis by From Dusk Till Dawn
Stationary hunt, from Headware games
Vend Island, by Ian Williams
Ghastly Goodies, by Cyreides
Doorman Bleeds, By Corpus
Lorenz Laure, by Rubicky
Loveland, by DevHour Games
Mummy Sandbox, by z_bill
Pathogen-X, by Sudaraptor
Pep's Adventures, Johnny
Protagoras Bleids, by Brace Bucher
Risso, by Ryan Trawick
Still Ridge, to Justin "Jaypee" Brown
That Gave Chase, by Aslak Karlsen Hauglid
Chameleon, by Antonio Freire
The sinking machine, by Aidan Cushing
The Heilwald Loophole, by Jan Maliik
Moon influence by negative entities
The Order of Salt for Khamlout
tmOD, by Tobias Mihura
Toree 3D, by SIACTRO
散 歩 – Walk, by Kazumi Games