Emily is Away 3 returns in 2008, for better or worse, next month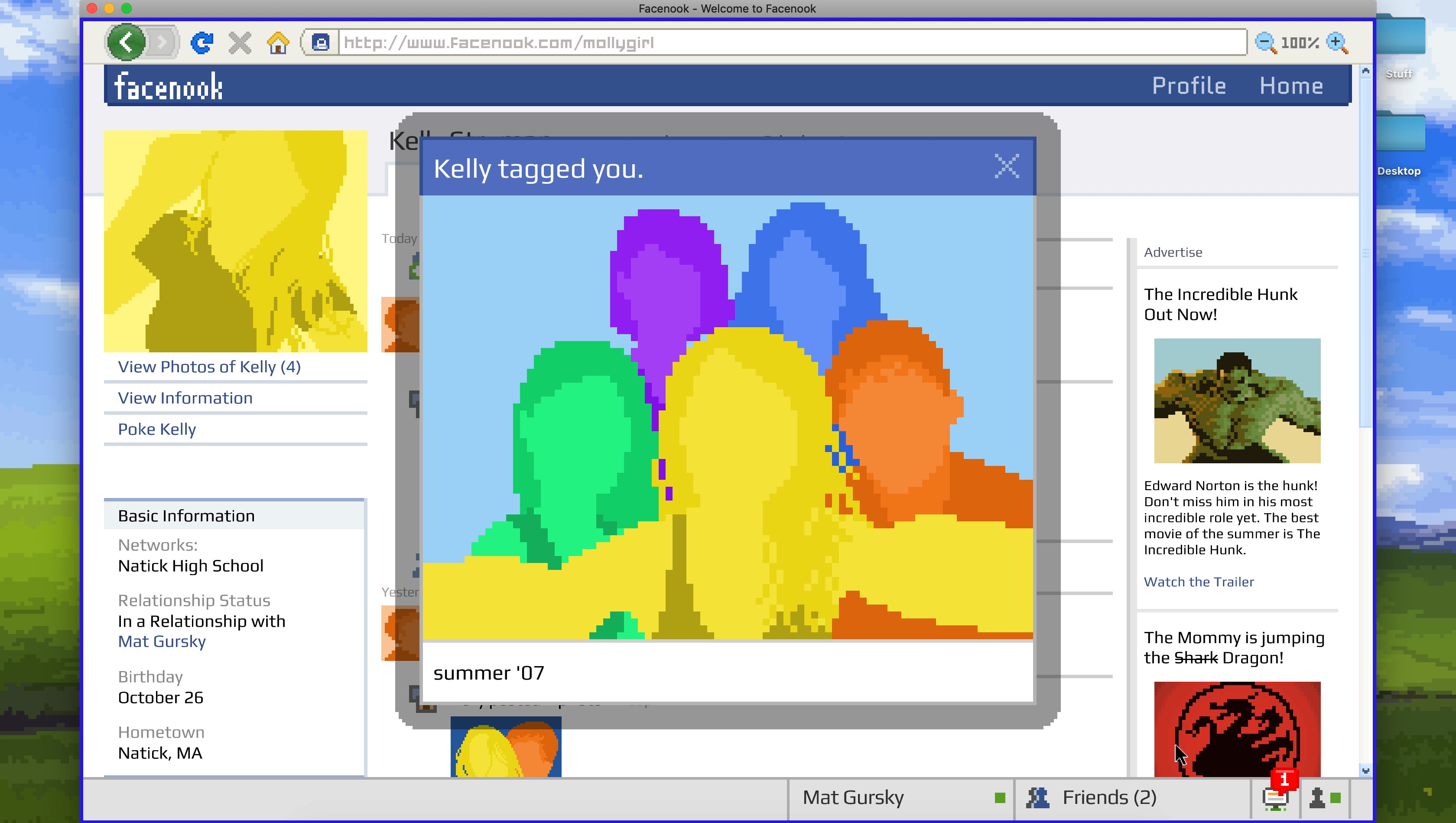 The Emily is far away The games are visual narratives about the end of the instant messaging era, time capsules from the 2000s. The second, Emily is Away Too, was set in 2006 at the end of AIM's life and the beginning of social media. The third game, coming out next month, will roll into 2008 and Facebook time – I mean Facenook, Ha-ha, who's been calling something a wacky name, a book of faces, how ridiculous it is.
Emily is Away <3 also moves her teenage characters forward to a time in their lives when they post pictures and situations they'll be so embarrassed about when old school friends look for them in years to come.
Developer Kyle Seeley says Emily is Away <3 will be bigger than the previous two games together, with more characters and a deeper system to simulate than just a chatbot. Sealy Books in prof Development update. "You can write statuses, post to friends' walls and get into prick wars. There are third-party polls, event pages, and apps to explore. All of these new features are linked to the narration and will influence the way you use them through gameplay.
"This is a big change from Emily's previous games that were based almost entirely on chatting," Seeley continues. "As you might think it took some time to implement these new features. I also wanted to design narrative scenarios where each feature could really shine. It would be tricky to create a version of Facenook that doesn't have all of these different avenues of interaction. Personally, I remember all of these clearly." Spreading an acute case, reading a crush note, and flirting via a twitching war, these are all part of our memories of Facenook. "
Emily is out <3 will be available at steam And the Itch From April 16.