Microsoft Flight Simulator – Global Update 3 will launch next week
Microsoft Flight Simulator Fans were eagerly awaiting the release of the sim's next major update, Global Update 3. Which was supposed to be launched in mid-January, developers at Asobo had to delay its release due to problems integrating the new scene. In the Latest developer update, The studio confirmed that the systems are now ready to go and that the update is expected to finally arrive on February 11th.
This is a new update for Microsoft Flight Simulator It will include an extensive UK landscape overhaul. A large part of the update, and the reason it takes so long to complete, is to incorporate new scan data from a new source, Blue Sky. These photogrammetry will provide much-needed facelift for five major UK cities: Oxford, Birmingham, Bristol and Cambridge.
Additionally, there will be 80 new Points of Interest (POIs) spread across the UK and five new handcrafted airports that have been given some special attention to detail.
Some new content has been featured in the latest developer update, giving us a good look at the sights we can expect to enjoy in the next week when the update is finally released.
Beyond the horizon
Although many of the boils are preparing to explore Microsoft Flight Simulator's New UK release, Asobo is already working hard on the next upgrade. You might want to spend your time exploring, as the next update will not be available until April 27th (barring any delays). However, we know it won't be too far from UK content. France and the Benelux are next to be exact on Asobo's development team ranking. For starters, the Benelux is not a single place but is actually a collective term for Belgium, the Netherlands, and Luxembourg.
Asobo has yet to provide key details for what this update is Microsoft Flight Simulator You'll do in those areas, but given the global updates we already have, we can expect to have some refurbished airports, upgraded sights, more accurate altitude and terrain data, as well as properly designed POIs.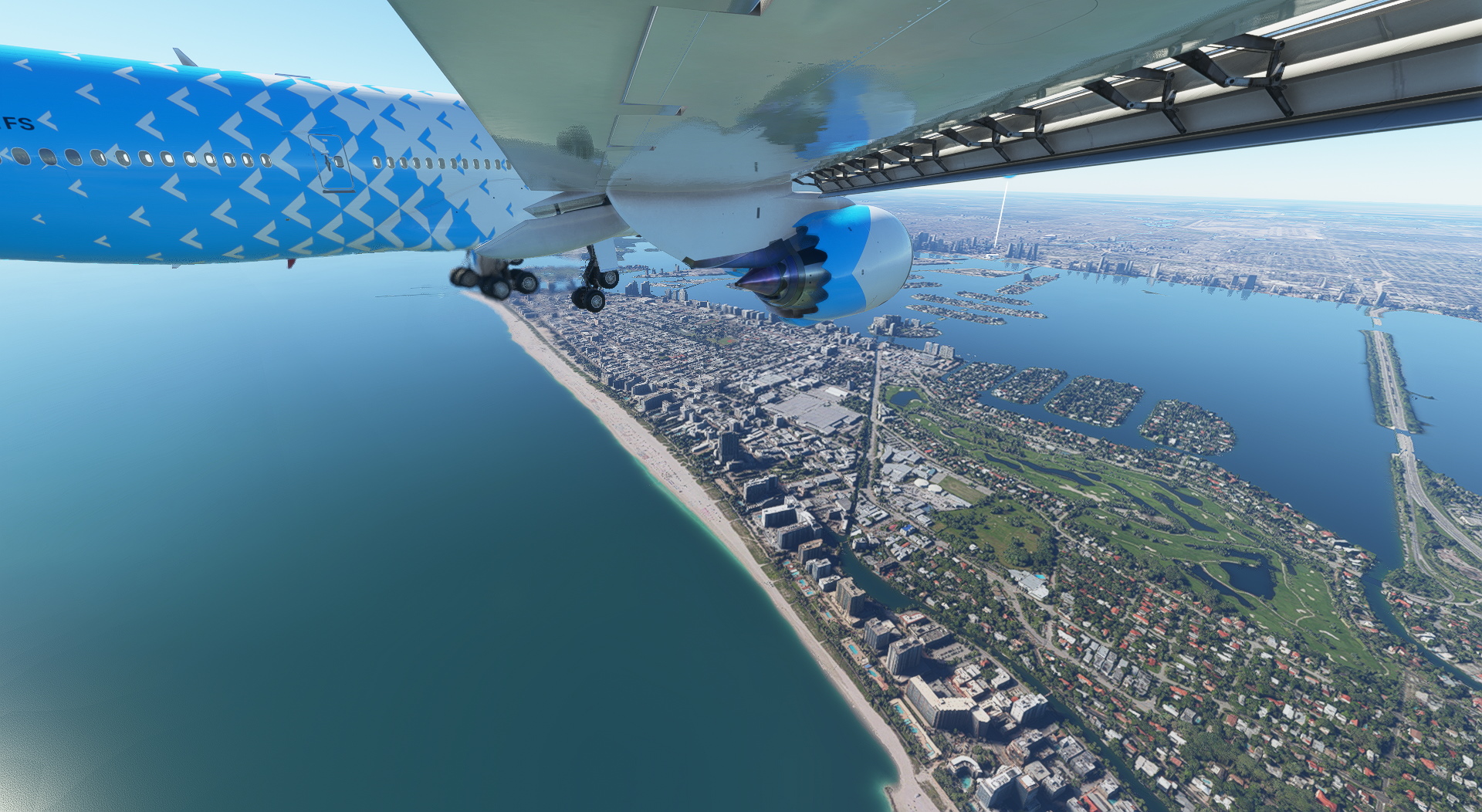 Even before that, there will be a game update for Microsoft Flight Simulator On March 4th, this update will upgrade the sim's core gameplay items, bringing improvements to the flight model and some fixes to aircraft systems.
Another small hint in the recent development update indicates more visual effects "soon". These visual effects will consist of blows and landing effects (presumably particles released by engines and / or vapor paths exiting the wing tips and flap edges). Asobo hasn't offered a specific time limit when we can expect these things to be implemented. It simply states that the changes will be available "in one of the next few updates". For now, we can look forward to flying into the royal skies when Global Update 3 comes Microsoft Flight Simulator.