The crossover movie brings Milla Jovovich to Monster Hunter: World Iceborne as a playable character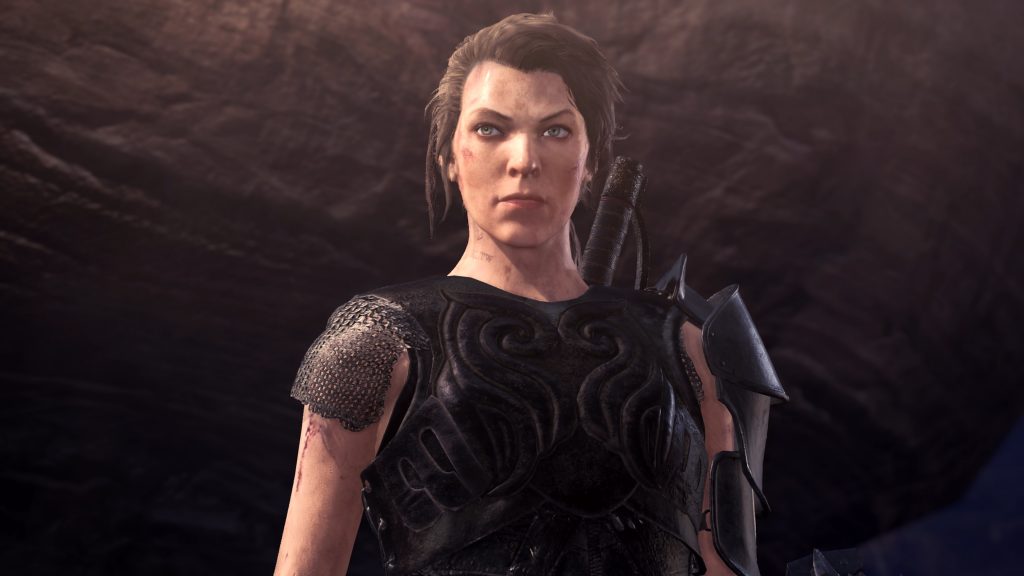 Paul WS Anderson's Monster Hunter will be out in December, and here's the inevitable marketing intersection. Single player side story added to Monster Hunter: The World on Ice In it, she plays Milla Jovovich's character from the movie, Artemis.
Jovovich expresses the, somewhat alike, character in two event limited missions that you'll need to be a Master Rank to unlock. The first pits you against Black Diablos in Wildspire Waste, and rewards you with materials to make the Artemis α + armor set, as you dress in the movie. They include earplugs, health boosting, stun resistance, and two additional specific skills: acceleration and good luck.
The second mission involves defeating Rathalos to obtain the material to make another set from the movie, the Artemis Layered Armor, although Capcom hasn't detailed what this person will do for you yet. You will also get new titles, guild card background, and photo.
These missions will be available starting Dec.3 at 4 PM PST, and they will be playable for a year. Additionally, anyone who logs in after November 26 at 4 PM PST will receive an Item Pack, which can only be redeemed once per character. It includes:
Old potion x30
Life Dust x30
Golden egg x10
Real Shield Ball x3
Earplug jewel + x1
Monster Hunter will be released on December 25 in the United States. Latest trailer He avoids all the real-world military weird stuff and actually shows what seem to be the good parts, like fighting monsters, Tony Ja jumps around a group, and most of all, the Palico. So here's one thing.
Please follow and like us: