Beyond the Light – Empire Hunts and the Weekly Challenge
Destiny 2: Beyond Light Are you chasing down Eramis lieutenants all over Europe. It is part of the Empire Hunts expansion activity that also happens to be facing a weekly challenge. Here is our guide to help you.
NB: For more information, check out our website Destiny 2: Beyond Light Manual and hub features.
Destiny 2: Beyond Light – Unlock and complete the Empire Hunt Weekly Challenge
during Destiny 2: Beyond the LighT, you will fight Eramis' aides as part of Empire Hunts. You can replay it once the story is done. Just remember you need to beat the campaign, complete two missions after the campaign, and reach Varix Disruptive Tasks To get some benefit.
Likewise, keep in mind that Empire Hunts costs 40 Herealways Pieces by default. These resources are obtained when you complete the missing public sectors and events. Now, if you want to save a lot, get Variks 'Empire Hunt I' mission / feature to cut the cost in half. Later, you can also get Empire Hunt II to make the first activity free. As for the other perks and missions related to Empire Hunts, this is a limited-time feature and will be available in the coming weeks.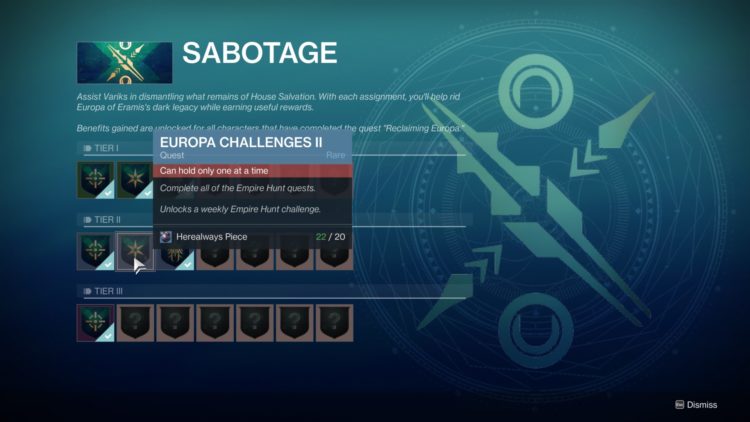 Ideally, you should also have the Challenges of Europe II. This requires you to clear all three Empire Hunts, and once completed, you'll unlock the Weekly Empire Hunt Challenge. What does this challenge mean? Well, you'll need to do two Empire Hunts (i.e. he will) just to get a hard landing.
As stated on our site Formal reviewAnd the Destiny 2: Beyond LightThe grind has become a lot more monotonous. Can you imagine that you have to do counts / rewards before starting Shade protectionNightmare haunts?
In any case, you have three missions, each with its own reward and quests. Another thing worth noting is that, unlike campaign releases, they no longer make mandatory move to the Stasis subcategory (with Fast Ability / Super Renewal) when the President's health is low.
the fighter

Step 1: In one life, defeat 35x Fallen in Eventide Ruins.
Step 2: Defeat the Leagues in Asterion Abyss to take out the Elenaks.
Step 3: Opens the "The Warrior" questline that you can complete.
Phylaks can be easily eliminated thanks to the swords. Just remember to take out fallen mobs when necessary.
Technocrats
Step 1: Defeat Vex in Asterion Abyss to get 10x trackers. Minotaurs always drop the element.
Step 2: Turn off Vex conflux in Cadmus Ridge.
Step 3: Unlock "The Technocrat" quest that you can complete.
Praxis, like Phylaks, can be eliminated with swords. However, floating shield devices will appear around the room at different HP thresholds (two at 75%, three at 50%, and four at 25%). Destroy this and eliminate the president.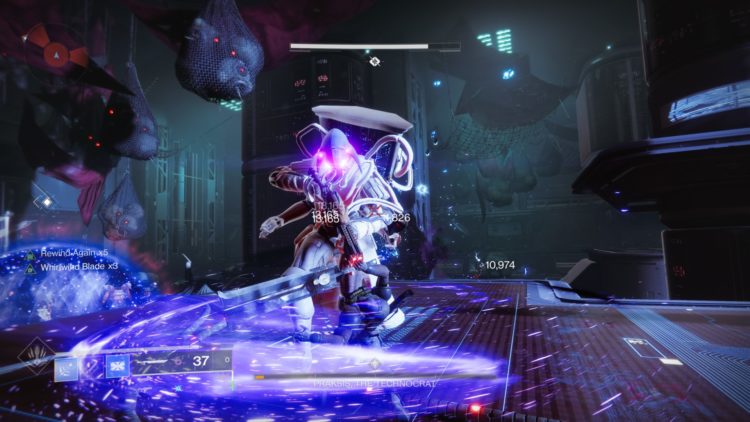 Priestess of Darkness
Step 1: Collect 10x Patches of Darkness from Fallen in Cadmus Ridge. Accuracy kills gives higher fall chance.
Step 2: Defend the fallen canoe that has been evacuated in the Eventide Ruins.
Step 3: Opens the "The Dark Priestess" mission which you can complete.
Kridis may be the most troublesome boss of Empire Hunt Destiny 2: Beyond Light. This is because of the arena where Iramis also fought. Shoot down your boss's health with swords, but try to avoid jumping when throwing the Ice Blast skill, or you may find yourself slumping toward your doom.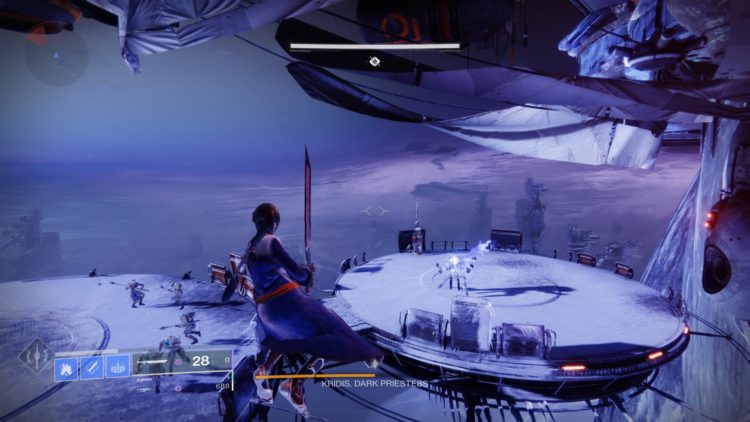 However, this does this for the activities available in Destiny 2: Beyond Light. Don't forget we'll see more Variks sabotage questions In the coming weeks. Many of these missions will require you to complete numbers during the Empire Hunt. Additionally, some perks are very important:
"Europan Gear II" – Unlocks "Selected Difficulty" for Empire Hunts (allows you to change difficulty such as Nightfalls and Nightmare Hunts).
Empire Hunt III – The second Empire Hunt game you play in a week is also free.
Europa Challenges III – Opens a weekly Empire Hunt Challenge that rewards a big drop.
---
Destiny 2: Beyond Light Available via steam. For more information, check out our website Manual and hub features.