Here are some snapshots of Sam & Max's gameplay in VR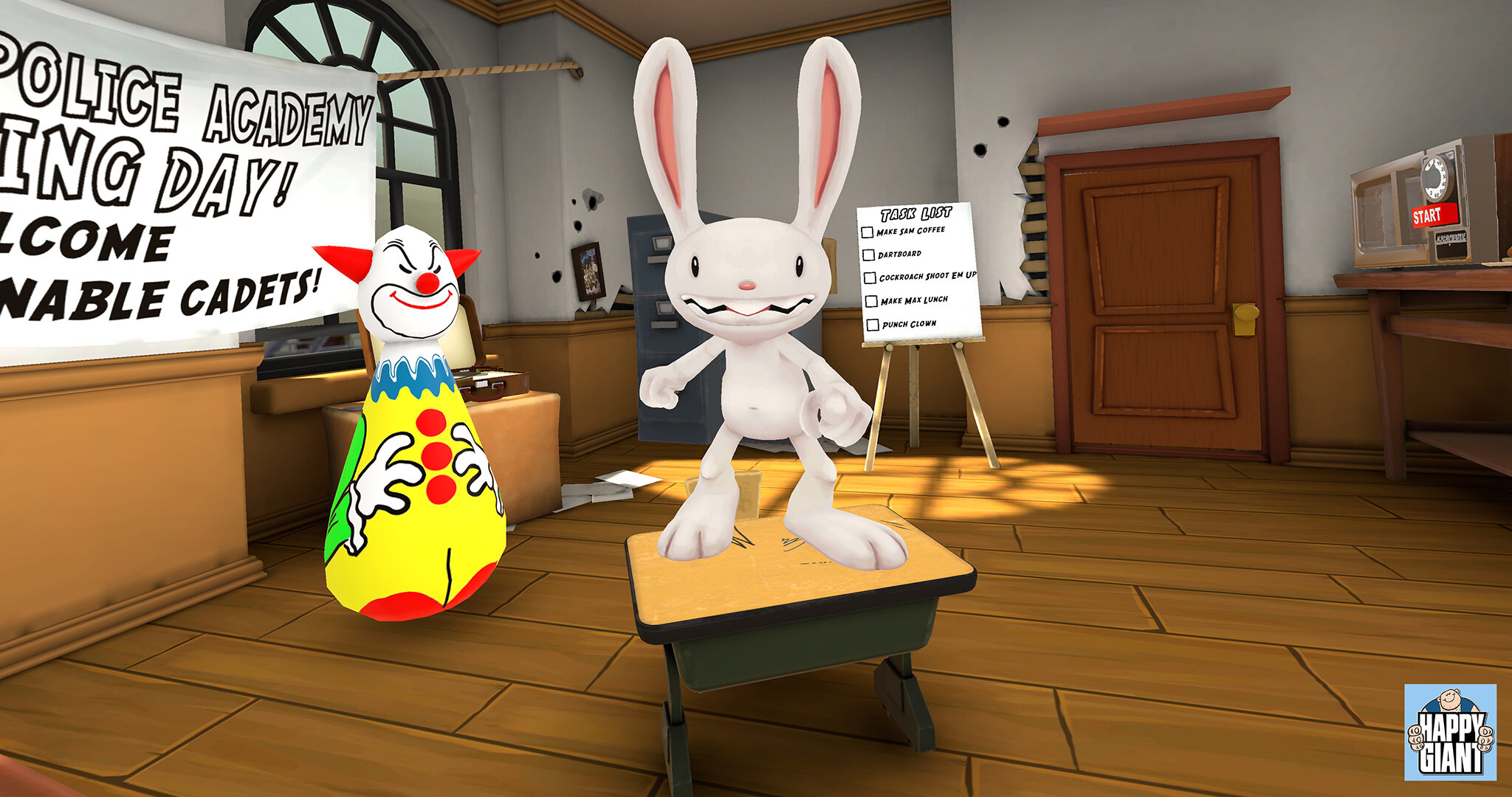 Two days ago we found out that there is A remastered version of Telltale spin-off series Sam & Max Save the World On the way, but let's not forget that there is, too A brand new Sam & Max is under development, Although it is in virtual reality. Sam & Max: This time it's default! It's scheduled for next year, so HappyGiant developers have shared some pre-release gameplay footage captured with Oculus Quest 1
Looks like we'll be playing a new Freelance Police recruiter, like the protagonist of the Silent Trainee in Ghostbusters: The Video Game. Opening shows Sam & Max pulled the player out of the trunk of a car then expected to defeat a five-headed monster with a trash can and bazooka.
The familiar duo's office appears and appears to be a completely interactive space, with crickets to shoot, knives to throw, clowns to walk around, wasps in a filing cabinet for a reason, and coffee to fetch. The rest of the trailer is dedicated to mini-carnival games, including one in which Max collects and drops, and the classic Dunk the Beast just as in Sam & Max: Hit the Road. It's a very cool game for Sam & Max, even if it contains something from the Rabbids-inspired mini-games for the Nintendo Wii from 2006.
Sam & Max: This time it's hypothetical Scheduled for release in 2021, while Sam & Max Save the World He must be here in December.